Roblox associe désormais Call of Duty à l'un des indicateurs les plus importants du divertissement interactif.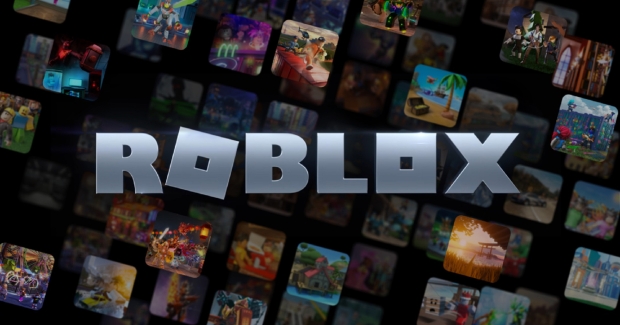 Voir la galerie – 3 photos
Roblox a récemment publié ses résultats du troisième trimestre, qui ont montré un solide chiffre d'affaires de 713 millions de dollars sur des réservations nettes de 840 millions de dollars. Outre ses chiffres de revenus, Roblox a également atteint de nouveaux sommets en termes de KPI (Key Performance Indicators), c'est-à-dire le nombre de personnes qui utilisaient Roblox quotidiennement.
Selon le rapport, Roblox comptait plus de 70 millions de DAU (utilisateurs actifs quotidiens) au cours de la période de trois mois se terminant le 30 septembre 2023. Cela place Roblox face à Call of Duty, l'une des plus grandes franchises de jeux.
Au troisième trimestre 2023, nous avons obtenu des résultats records sur plusieurs de nos indicateurs opérationnels clés :

Les utilisateurs actifs quotidiens moyens (DAU) ont atteint un nouveau sommet de 70,2 millions, en hausse de 20 % par rapport à l'année dernière ;

Les heures de travail ont dépassé 16 milliards, soit une augmentation de 20 % par rapport à l'année dernière ;

Le nombre mensuel moyen de payeurs uniques (MUP) était de 14,7 millions, en hausse de 14 % sur un an, et les réservations moyennes par MUP étaient de 19,02 $, en hausse de 5 % sur un an. Le nombre moyen de payeurs uniques récurrents mensuels et de nouveaux payeurs uniques mensuels atteint un niveau record.
Concernant le DAU de Call of Duty, lors du procès de la FTC contre Microsoft, le PDG d'Activision Blizzard, le roi Bobby Kotick Call of Duty compte 70 millions d'utilisateurs quotidiens confirmés dans les jeux premium et gratuits.
une question Combien d'utilisateurs actifs quotidiens ont des jeux COD ?

Minou: 70 millions.

La majorité des joueurs jouent sur téléphone. Ensuite, vous avez probablement 25 % de joueurs sur PC, puis peut-être 15 à 16 % sur PlayStation et 7 à 8 % sur Xbox.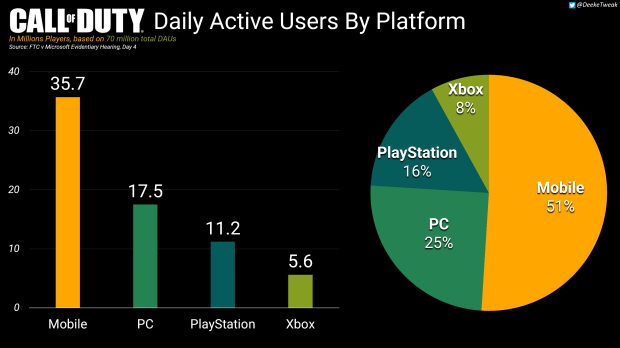 Roblox affirme que sa trajectoire de croissance actuelle a permis à l'entreprise de réduire ses dépenses en capital et que ses dépenses en capital liées aux infrastructures pourraient être inférieures à 100 millions de dollars jusqu'en 2024. Pour référence, Roblox a dépensé 218 millions de dollars dans ce secteur au troisième trimestre 2023.